Diane Warburton
BA Hons

Diane works mainly on research and evaluation projects, publishing findings, analysis, guidance and commentary for a wide variety of audiences including academic and professional, Government departments and agencies, local authorities, national and international NGOs and the general public through work for BBC Radio 4 and Channel 4 television. She is an Honorary Fellow at the University of Brighton and a founding Trustee of Involve.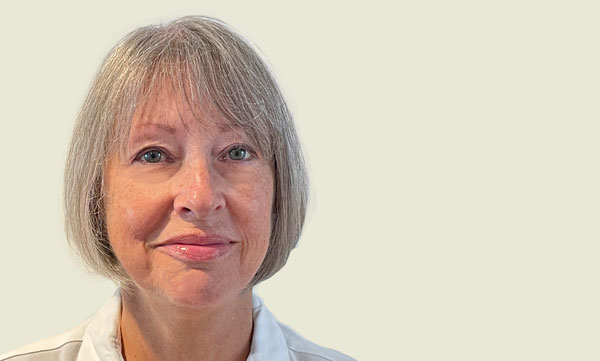 Diane has over 35 years experience of research, writing and providing support on public, stakeholder and community engagement for public, private and voluntary organisations. Since 1996 she has increasingly specialised in the evaluation of public and stakeholder participation on national policy issues and through national programmes. She has become one of the UK's most experienced evaluators of national public and stakeholder participation, completing 20 major evaluations.
She has evaluated public engagement programmes on climate change, health and social care, community-based sustainable living, nuclear power, access to Lottery funding, community renewable energy initiatives, hybrid embryo research and energy research, as well as stakeholder programmes on waste, tidal power and nuclear decommissioning.


She has written guidance on evaluating participatory programmes published by the Department of Constitutional Affairs (now Ministry of Justice), InterAct, and the UK Government guidance on evaluating the quality of deliberative dialogue published by BEIS and Sciencewise in 2016.


From 2008 to 2016, she was Evaluation Manager for Sciencewise, the UK Government's programme to support deliberative public dialogue around science and technology. During that time, she created evaluation frameworks and managed the evaluation of a further 41 national public dialogue projects. Since 2016, she has been Senior Evaluation Consultant to Sciencewise (see www.sciencewise.org.uk), as well as taking other advisory roles for the Wellcome Trust, the Royal Society of Arts and others.


Diane was seconded part-time to the Home Office Civil Renewal Unit (2004-5), was Senior Research Fellow at University of Brighton on an ESRC Democracy and Participation Programme project (2000-2003) and has worked for the Community Development Foundation (1976-81), Partnership Ltd (1981-89), and the National Council Voluntary Organisations (1989-94).
During that time she worked on projects including regional environmental networks; community information; development trusts; work to enable St Helens Borough Council to become a 'community authority'; various projects for the Scottish Development Agency on community involvement in regeneration in Motherwell, Glasgow and Edinburgh; research for the Scottish Development Department on community co-operative housing; and work to establish the first Groundwork trusts and Groundwork UK.
She worked freelance from 1994, until forming Shared Practice with Nigel Ordish in 2002. During this time, her work has included major research and consultancy contracts for the Department for Environment, Food and Rural Affairs (Defra), Department for Business, Energy and Industrial Strategy (BEIS, and for its previous incarnations as BIS and DTI), Department of Energy and Climate Change (DECC), Ministry of Justice, Department of Health, Research Councils UK, Academy of Medical Sciences, the Environment Agency, Countryside Agency, English Nature, Forestry Commission, Nuclear Decommissioning Authority, the BIG Lottery Fund, Heritage Lottery Fund, Town and Country Planning Association, World Business Council for Sustainable Development, Shell UK, the Real World Coalition and WWF UK.
She has written extensively on participation for a wide range of public, professional and academic audiences including books and book chapters, journal articles, columns and for the BBC and renewal.net websites. Her books include Community and Sustainable Development. Participation in the Future (Earthscan 1998) and From Here to Sustainability. The Politics of the Real World (Earthscan 2001); book chapters include in Countryside Planning. New Approaches to Management and Conservation (Earthscan 2004), Innovative Communities. People-centred Approaches to Environmental Management in the Asia-Pacific Region (United Nations University / United Nations Environment Programme 2005), and Tomorrow's Communities. Lessons for Community-based Transformation in the Age of Global Crises (Policy Press, forthcoming July 2021).
Diane has a first class degree in Social Anthropology from University of Sussex. On a voluntary basis, she has been involved in a community campaign group in Hackney and a neighbourhood council in Hammersmith in London, and with community associations and environmental groups in Brighton. She is currently the Convenor of Living Streets Brighton and Hove, and a steering group member of Brighton and Hove Compass.